Shopping
GREEN BROTHERS JEWELERS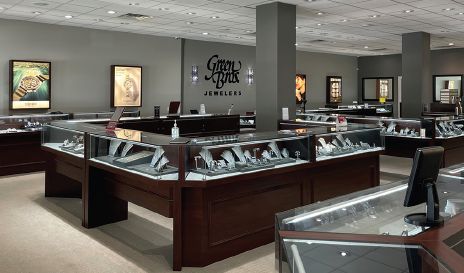 Green Brothers Jewelers was founded in 1946, and has grown over the past 76 years to become the premier jewelry destination for Bay City and the surrounding area, offering an unparalleled jewelry-buying experience for our customers. Our products include diamonds, the latest designs in bridal and fashion jewelry, pearls, watches and more. We remain dedicated to offering exceptional jewelry backed by superior service. In addition to a full jewelry repair department, we also offer custom jewelry design for a new piece or a remake of your existing jewelry.
At Green Brothers Jewelers, we understand that jewelry is, first of all, about you. It's about helping you create those special moments for those people most important in your lives. Our business is all about helping you find that perfect ring, pendant, bracelet, or gift for that special moment to express your feelings for a loved one or friend. We are honored to help you fulfill those moments of love.
If you are an existing customer, you know us. If you are new to our store, please come see us. We want to get to know you, and how we can serve you with our products and services.
Dining
Fat Grass Restaurant and Bar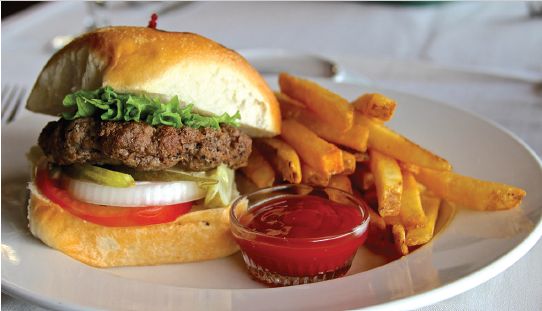 The Fat Grass Restaurant and Bar began as the brainchild of Chef Shawn Watkins and business partner Dan Marquardt in 2010. Both Watkins and Marquardt wanted to make the best restaurant in Matagorda County, with Dan focusing on the atmosphere and Shawn in the kitchen. Together they haveve created a legacy in the community with elevated cuisine, fresh ingredients, and a commitment to service that sets Fat Grass Restaurant apart from other establishments.
Inspired by the name of the county and town of Matagorda, the word "matagorda" loosely translates from Spanish to "fat grass" or "thick bush." And these guys know what being local is all about! Where else can you get legendary Chicken Fried Deer Steak? The restaurant offers fresh-cut steaks, handmade burgers, charcuterie boards, and other wonderfully creative dishes. Chef Watkins puts his uniquely creative spin on dishes such as red fish arsala, pan fried sirloin with a cherry demi-glace, roasted vegetables, and roasted garlic and Boursin cheese mashed potatoes, as well as serving classics like lasagna specials.
Fat Grass Restaurant and Bar is open Tuesday through Saturday for lunch and dinner from 11 a.m. to 10 p.m. with the fully stocked bar staying open later on Friday and Saturday. They are closed Sunday and Monday.
Check out The Fat Grass Restaurant and Bar on Facebook or www.thefatgrass.com.
Entertainment
Community Actors of South Texas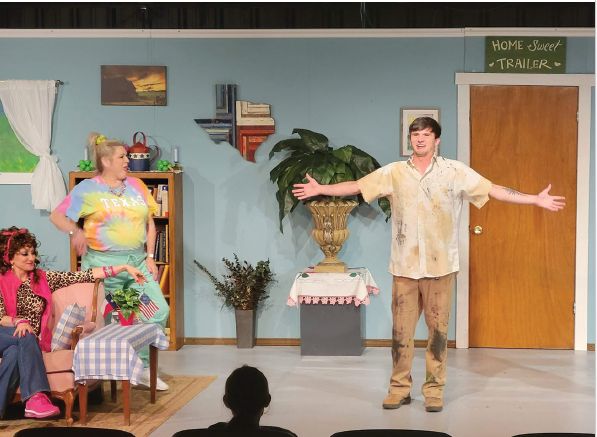 Community Actors of South Texas has been providing theatrical entertainment in Bay City for more than 20 years. By engaging the extraordinary stage and musical talents of our community, CAST presents musicals, comedies and dramas in its new theater on Nichols Street.
In the past, the theatrical troupe moved from venue to venue but now, with a permanent home theater, the group is improving on its already excellent productions. Through the benevolence of sponsors and patrons of the performing arts, CAST plans to purchase the theater property and enhance it – permitting the group to present a wider variety of entertainment and theatrical education.
Under the guidance of an active board of directors, CAST seeks grant funding and local charitable support to help finance programs that slake the appetites of the group's many supporters. CAST is also seeking to give back to its supportive community by providing programming for children and challenged citizens. CAST believes that a community is greatly improved by the presence and support of the performing arts.

Support CAST with your tax-deductible donations or by becoming a sponsor or patron. For more information, contact CAST at www.baycitycast.com or by calling 979-479-3123.
Recreation

Run-N-Gun Adventures
Starting in 2007, Run-N-Gun Adventures has always had the goal of offering our clients the best possible experience in everything we do. In the beginning it started with just Bay Fishing. As our team grew, we began offering multiple types of Waterfowl hunting experiences. One thing we knew was that we wanted to be able to offer more to our clients than just a fishing trip or a hunt. Because we cannot control Mother Nature, trips won't always have the best outcome and we had a vision to bring it all together by creating an unforgettable lodge experience.
With the addition of our lodge in 2017, we are able to provide top-notch lodging with chef-prepared meals and a team of people that make every trip to Run-N-Gun an unforgettable experience from the time a client pulls in the gate to the time they leave our property.
We fish out of Matagorda, Texas, and hunt in Matagorda and surrounding Texas counties. We are located about 65 miles southwest of Houston along the Texas Gulf Coast right outside of Bay City, Texas. Currently, Run-N-Gun is working on extending our expertise to Arkansas for goose hunting.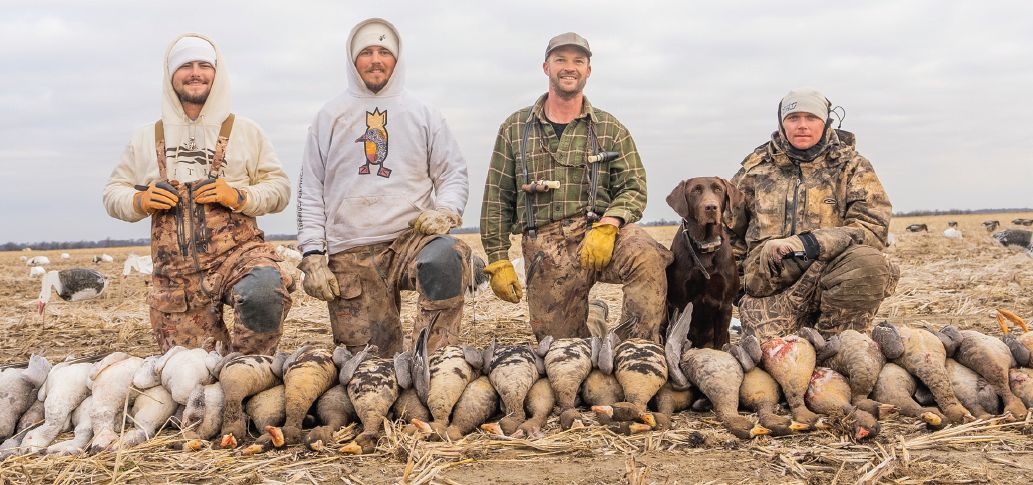 Rio Colorado Golf Course
On the banks of the Colorado River, among forests of cottonwood and oak and the prairies of Madagorda County, lies a true gem: Rio Colorado Golf Course. This privately owned course offers holes with a prairie links design, which then sweep upward toward the bluffs overlooking the Colorado River. Coastal Texas breezes create a uniquely pleasant premier golfing experience with a small-town feel.
For more information, visit www.riocolorado-golfcourse.com or call (979) 244-2955.